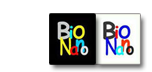 Nanoparticles as Theragnostics agent.
Cover page article: Augmented cellular uptake and antiproliferation against pancreatic cancer cells induced by targeted curcumin and SPION encapsulated PLGA nanoformulation Materials Express 4 (3) (2014) 183-195
Back cover page article: Quantum Dot tailored to single wall carbon nanotubes: A multifunctional hybrid nanoconstruct for cellular imaging and targeted photothermal therapy, Small 10 (14) (2014) 2964
The term theragnostic is gaining considerable attention in the recent years. Theragnostic nanoparticles is an emerging as a promising therapeutic paradigm; a treatment strategy, which conglomerates therapeutics with diagnostics. It takes advantage of the ability of nanoplatform to ferry cargo- both therapeutic and imaging functions. Theragnostics incorporates a comprehensive assortment of themes, including molecular imaging, personalized medicine, and pharmacogenomics to foster effectual targeted therapies with ample advantage/risk and an enhanced molecular understanding to augment drug selection. Pragmatism in assembling such function-integrated moites is that several nano-platforms are by themselves, imaging agents. For example, magnetic nanoparticles (iron oxide nanoparticles), semiconductor quantum dots, carbon nanotubes, gold nanoparticles and polymeric nanoparticles, have been researched very well in the imaging backdrop and are promising nano-candidate for fabrication of theragnostic nanoparticles. The flexible surface chemistry for tailoring nanoparticles marks it tranquil to load with therapeutics and disseminate them as theragnostic nanosystems. Our research focuses on the development strategies and the potential applications of emerging theragnostic nanosystems in cancer biology.


| | |
| --- | --- |
| | |
| Fig: 1 Bacterial Exopolysaccharides (EPS) coated magnetic nanoparticles acts as an efficient therapeutic as well as diagnostic tools in cancer therapy. (1) | Fig: 2 Curcumin loaded targeted PLGA magnetic nanoparticles functioning as thergnostic agents. (7) |
Selected Publications:
B. Sivakumar, R.G. Aswathy, R. Sreejith Y. Nagaoka, S. Iwai, M. Suzuki, T. Fukuda, T. Hasumura, Y. Yoshida, T. Maekawa, D. Sakthikumar, Bacterial exopolysaccharide based magnetic nanoparticles: A versatile nanotool for cancer cell imaging, targeted drug delivery and synergistic effect of drug and hyperthermia mediated cancer therapy, Journal of Biomedical Nanotechnology, 2014, 10, 885-899


B. Sivakumar, R.G. Aswathy, Y. Nagaoka, S. Iwai, M. Suzuki, K. Venugopal, K.Kato, Y. Yoshida, T. Maekawa, D. Sakthikumar, Aptamer targeted theragnostic multifunctional magnetic nanoparticles as nanoplatform for pancreatic cancer therapy , RSC Advances, 2013, 3, 20579-98


B. Sivakumar, R.G. Aswathy, Y. Nagaoka, S. Iwai, M. Suzuki, K. Venugopal, Y. Yoshida, T. Maekawa, D. Sakthikumar, Curcumin and 5-FU loaded, Folate and Transferrin decorated polymeric magnetic nanoformulation: A synergistic cancer therapeutic approach, accelerated by magnetic hyperthermia (International Journal of Nanomedicine –In Press)


B. Sivakumar, R.G. Aswathy, Y. Nagaoka, M. Suzuki, T. Fukuda, Y. Yoshida, T. Maekawa, D. Sakthikumar, Multifunctional Carboxymethyl Cellulose-Based Magnetic Nanovector as a Theragnostic System for Folate Receptor Targeted Chemotherapy, Imaging, and Hyperthermia against Cancer, Langmuir, 2013, 29, 3453-3466


R.G. Aswathy, B. Sivakumar, D. Brahatheeswaran, R. Sreejith, T. Ukai, T. Fukuda, Y. Yoshida, T. Maekawa, D. Sakthi Kumar, Multifunctional biocompatible fluorescent carboxymethyl cellulose nanoparticles, Journal of Biomaterials and Nanobiotechnology 2012, 3, 254-261.


R.G. Aswathy, B. Sivakumar, D. Brahatheeswaran, T. Fukuda, Y. Yoshida, T. Maekawa, D. Sakthi Kumar, Biocompatible fluorescent zein nanoparticles for simultaneous bioimaging and drug delivery application, Advances in Natural Sciences: Nano Science and Nanotechnology, 2012, 3: 025006


B. Sivakumar, R.G. Aswathy, Y. Nagaoka, S. Iwai, T. Hasumura, K. Venugopal, K.Kato, Y. Yoshida, T. Maekawa, D. Sakthikumar, Augmented cellular uptake and antiproliferation against pancreatic cancer cells induced by targeted curcumin and SPION encapsulated PLGA nanoformulation (Materials Express –revised manuscript submitted)