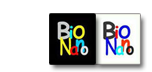 Srishti Agarwal (April 2016 - )

( Title of the work: Smart multifunctional nanostructure: A targeted drug delivery approach towards Glioblastoma )
Doctoral Student
BioNano-Electronics Research Center
Graduate School of Interdisciplinary New Science
β-Building, Toyo University, Kawagoe,Saitama, Japan

Academic Profile:
---
Ph.D Bio-nanotechnology (Pursuing since April 2016- )
PGDM (Human Resources), IMT-CDL Ghaziabad (2014-2016)
M.Tech Biotechnology, IIT Hyderabad (2012- 2014)
B.Tech Biotechnology, Amity University, Noida( 2008- 2012)
Professional History:
---
Present - Research Assistant at Bio Nano Electronics Research Centre, Toyo University, Japan.
Worked as a Program Associate at Indo US Science and Technology Forum, New Delhi, India (Jan 2015-2016)
Awards and Honors:
---
Recipient of Monbukagakusho (MEXT-2016) Japanese Government Scholarship.
Received Gandhian Young Technological Innovation (GYTI) Award/ Appreciation 2015 Under SRISTI Socially Relevant Technological Innovation category for M. Tech Thesis work titled "Rapid Diagnosis of Brain injury - A novel approach using citrate-capped Gold nanoparticles during Festival of Innovation, held at RashtrapatiBhawan, New Delhi on March 8 ,2015.
Qualified Graduate Aptitude Test in Engineering (GATE-2012) in Biotechnology With 99.65 Percentile and ALL INDIA RANK: 51
Publications
---
Citrate-capped gold nano-particles for label-free detection of Ubiquitin C-terminal hydrolase-1. Agarwal S, Mishra P, Shivange G, Kodipelli N, Moros M, de la Fuente JM, Anindya R. Analyst. 2015 Feb 21;140 (4):1166-73
Poster Presentations/Conference:
---
Poster presentation on the topic "Colorimetric detection of UCHL1 using gold nanoparticles for rapid diagnosis of brain injury'' during 82nd Annual Meeting of Society of Biological Chemists, India and International conference on genomes: Mechanism and function (2nd - 5th December, 2013) at University of Hyderabad, India.
Current Research Area, Research Interest, Overview of PHD Research:
---
Treatments of cancers related to the brain have posed extreme complications due to their location and the complexity in reaching them. Gliomas are currently the most common and lethal type of primary brain tumor. These originate from glial cells and are highly vascularized. Chemotherapeutics rarely reach these tumors, mainly due to the selective trafficking monitored by the BBB, and are also accompanied by the non-specific targeting and accumulation risk to normal cells. Thus, gliomas have been considered as rarely curable and the demand for alternative promising solutions has taken the forefront.
Smart combinations of different Nano scale materials have led to the development of multifunctional Nano- platforms, which can facilitate simultaneous cancer diagnosis and therapy. Nanoparticles can target tumor cells by an accumulation and entrapment process, known as permeation and retention effect imposed by angiogenic vessels and improper lymphatic flow. Therefore, the nanoparticles can accumulate selectively inside the cancerous cells at higher concentrations than the normal cell. The main focus of my research is to develop a smart multifunctional future Nanodevice that can specifically target and destroy Glioblastomamultiforme cells thus hindering tumor growth and metastasis.