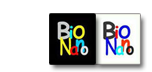 Priyadharshni muniyandi (April 2017 - )

( Thesis title: Development of novel sirna-based therapy to circumvent multidrug resistance in breast cancer. )
Bio-Nano Electronics Research Center
Graduate School of Interdisciplinary New Sciences
Toyo University, Kawagoe, Saitama, Japan.
Educational Background:
---
Doctor of Philosophy (Ph.D)- (April 2017- till date)
Master of Research in Biomedical sciences (M.Res)-2008-2010
Master of Philosophy in Microbiology (M.Phil)- 2008-2009
Master of Science in Microbiology (M.Sc)- 2006-2008
Bachelor of Science in Microbiology (B.Sc) -2003-2006
Research Experience:
---
Research Assistant Bio-Nano Electronics Research center, Toyo University Japan (Present)
Research Fellow, Hannover Medical University, Hannover, Lower Saxony, Germany (2010-2011)
UGC Junior Research Fellow (2008 - 2009), Bharathidasan University, Tiruchirappalli, TamilNadu, India
Awards and Honors:
---
Awarded Monbukagakuksho Fellowship for Doctoral Research at Toyo University, Japan 2017
Awarded research funding from Hannover medical University, Germany, 2010
Awarded Glasgow PG excellence scholarship for outstanding academic records for M.Res Biomedical Sciences University of Glasgow, Scotland, United Kingdom, 2009
Awarded National research fellowship and selected as Junior Research Fellow, University Grant Commission, India, 2008
Award of Merit for securing First Rank in M.Phil, Bharathidasan University, India, 2008
Awarded 50 % merit Scholarship for Nanotechnology Sensitization program, 2006
Awarded Endowment Scholarship for exemplary grades during Master degree, Bharathidasan University, India, 200
Research Interest:
---
Cancer is a leading cause of death worldwide, causing 8.2 million death in 2012 according to the world Health organization(WHO). The WHO expects that the annual cancer cases will rise from 14 million in 2012-22 within the next two decades. Therefore, cancer treatment stand in the forefront of the scientific arena. The development of resistance to variety of genotoxic DNA damaging agents is one of the major challenges in effective and long lasting breast treatment. Chemotherapy often fails since tumor can resist chemotherapeutic agent due to multidrug resistance. To overcome these pitfalls nanoparticles can be used to increase the therapeutic effectiveness and to decrease potential toxicities. This approach will be flexible and fast drug design and production based on genetic profile makes the drug selection specific.
Techniques and Workshops
---
Feb 2011 Attended a Lab course on "DNA methylation controls transcriptional activity of regulatory gene elements held at Helmholtz center for infection Research, Germany.
Feb 2011 Trained in Basic Flow Cytometry at Department of clinical Immunology, Hannover Medical University Germany.
Jan 2011 Trained in techniques involved in Mucosal Immunology with Intestinal Plasma cells, Institute of Immunology, Hannover Medical University, Germany.
Nov 2010 Attended the research skills development course developed by Imperial College, London and supported by Helmholtz Association and research school, Germany.
July 2010 Attended work shop for Advance Molecular Techniques held at University of Glasgow, Scotland, United Kingdom.
JULY 2007 Participated in Workshop titled "Chromatographic Techniques-Applications in Clinical Biochemistry" at The Institute of Biochemistry, Madras Medical College, Chennai, and TamilNadu.
March 2006 Hands on Training on "Advanced Molecular Biological Techniques" conducted by dept of Microbiology in Shrimathi Indira Gandhi College, Tiruchirappalli, TamilNadu.
MAY 2006 All India Summer Research Training Programmed on Molecular Techniques, sponsored by Tamil Nadu council for science and Technology Chennai and NCSTC New Delhi.
MAR 2005 Seminar on Medical Lab Technology which was held in advanced medical diagnostic training center, Tiruchirappalli, TamilNadu.
Poster and Oral Presentations:
---
PriyadharshniMuniyandi, Dr. Rajesh Kannan, "Iron Transport System in Bacteria", Presented in National conference on Advanced Trends in Microbiology, Bharathidasan University Tamil Nadu, India. (ORAL)
PriyadharshniMuniyandi, Dr.Vadivukarasi P, Dr. Raju, Dr.Jeyshree, Dr. Seshadri. (2006),"Effect of Methylobacterium on in vitro propagation of Spilanthes calva DC" presented in the Association of Microbiologists of India (AMI) -National conference, New Delhi, India.(POSTER)
Reasearch Projects Worked:
---
Molecular interactions of Mycobacterium avium subsp. paratuberculosis with host cells at Hannover Medical University, Germany
Investigation of the latent membrane protein-2 of Epstein Barr virus and its role in virus persistence at University of Glasgow, Scotland, United Kingdom
Characterisationof PDE4s isoforms in human brain tumors and colorectal cancer cell lines at University of Glasgow, Scotland, United Kingdom
Prevalence and molecular characterisation of Multi-drug resistant (MDR) Salmonella isolates from fish in Tiruchirappalli district, Tamil Nadu at Bharathidasan University,Tamil Nadu, India
Effect of Methylobacterium on in vitro propagation of spilanthes calva DC at Sri Murugappachettiar Research foundation, Tamil Nadu,India.